Brain Breakthrough Coaching
Committed to Sustainable Productivity and Human Potential.
𝘍𝘰𝘳 𝘭𝘦𝘢𝘥𝘦𝘳𝘴, 𝘪𝘯𝘯𝘰𝘷𝘢𝘵𝘰𝘳𝘴, 𝘰𝘶𝘵𝘭𝘪𝘦𝘳𝘴 𝘸𝘩𝘰 𝘣𝘦𝘭𝘪𝘦𝘷𝘦 𝘸𝘦 𝘤𝘢𝘯 𝘥𝘰 𝘣𝘦𝘵𝘵𝘦𝘳.
Science-based high-performance training.
The most comprehensive brain-body productivity training program for purpose-driven Leaders, Founders, Teams in Tech, Energy and Innovation designed to maximize:
– Talent and Potential
– Mental and Physical Energy
– Productivity to achieve above-average results.
Translating the neuroscience of high performance into personalized workflow, physical and digital workspace design, lifestyle and nutrition protocols; systems and habits that last and keep on giving.
⭐⭐⭐⭐⭐``Regardless of what you want to change/enhance about yourself - you need to stop "trying" and start doing. This requires a mental shift and not willpower nor wishing. Angela gave me several tools to realize this."
- Veronica Cadena Boudreaux, Business Analyst
``Angela has a unique ability to get a stubborn mind like mine to open up to new ideas. She was able to push me outside my comfort zone and move in a positive direction.``
- Luke Pulscher, Wealth Management Advisor, 6X National Armwrestling Champ💪
``The Brain Challenge with Angela was enormously helpful. In just 5 days I learned more about my brain power and how to improve my physical well-being than in 12 years of school biology classes!``
- Justin Darkoh, High Performance and Mindset Coach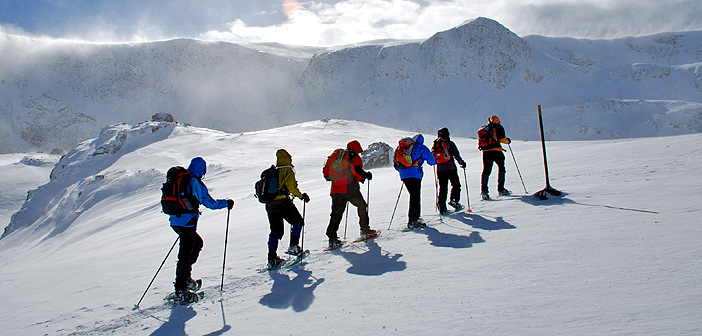 Exclusive weekend retreats for founders to master high-performance habits with other like-minded high performers who keep each other's bar high.

A great experience for growing distributed teams to install a high-performing culture that doesn't weaken over distance.
Retreat like no other. You'll come as individuals and you'll leave as unquestionable leaders of your fate, your business, your A team.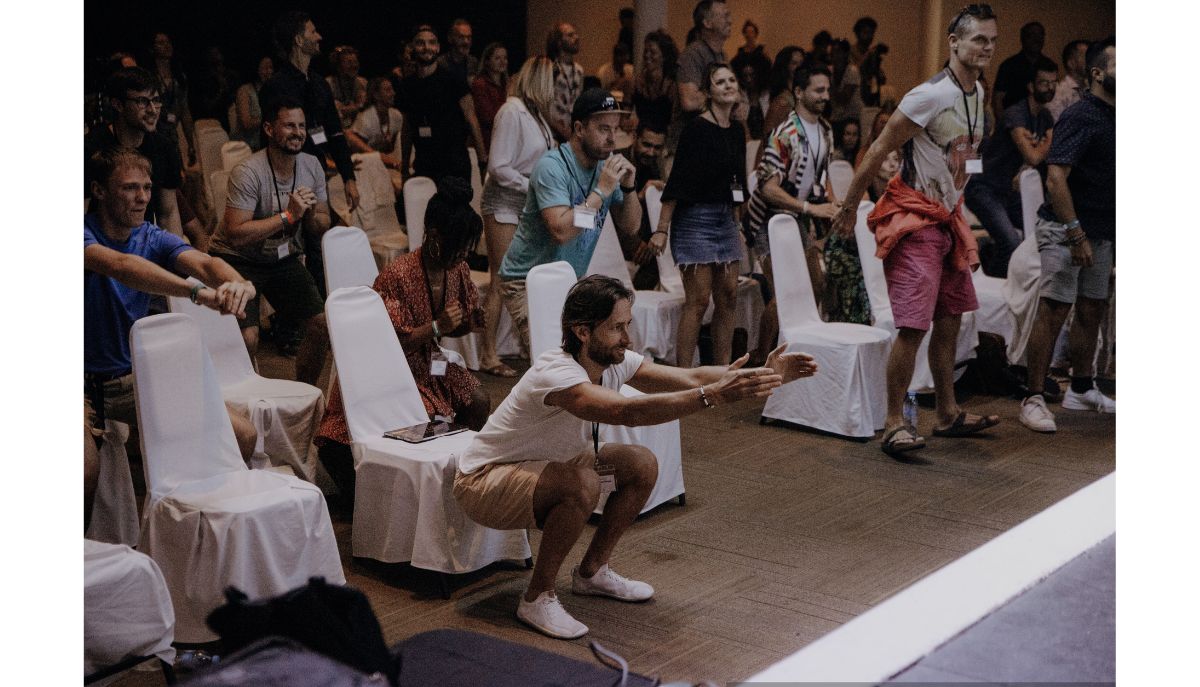 Transformational workshops, events and talks to help you, your community, your team grow together to make your company, your initiative, your vision succeed.
Full program is coming up soon. Schedule a call to ask about the details now.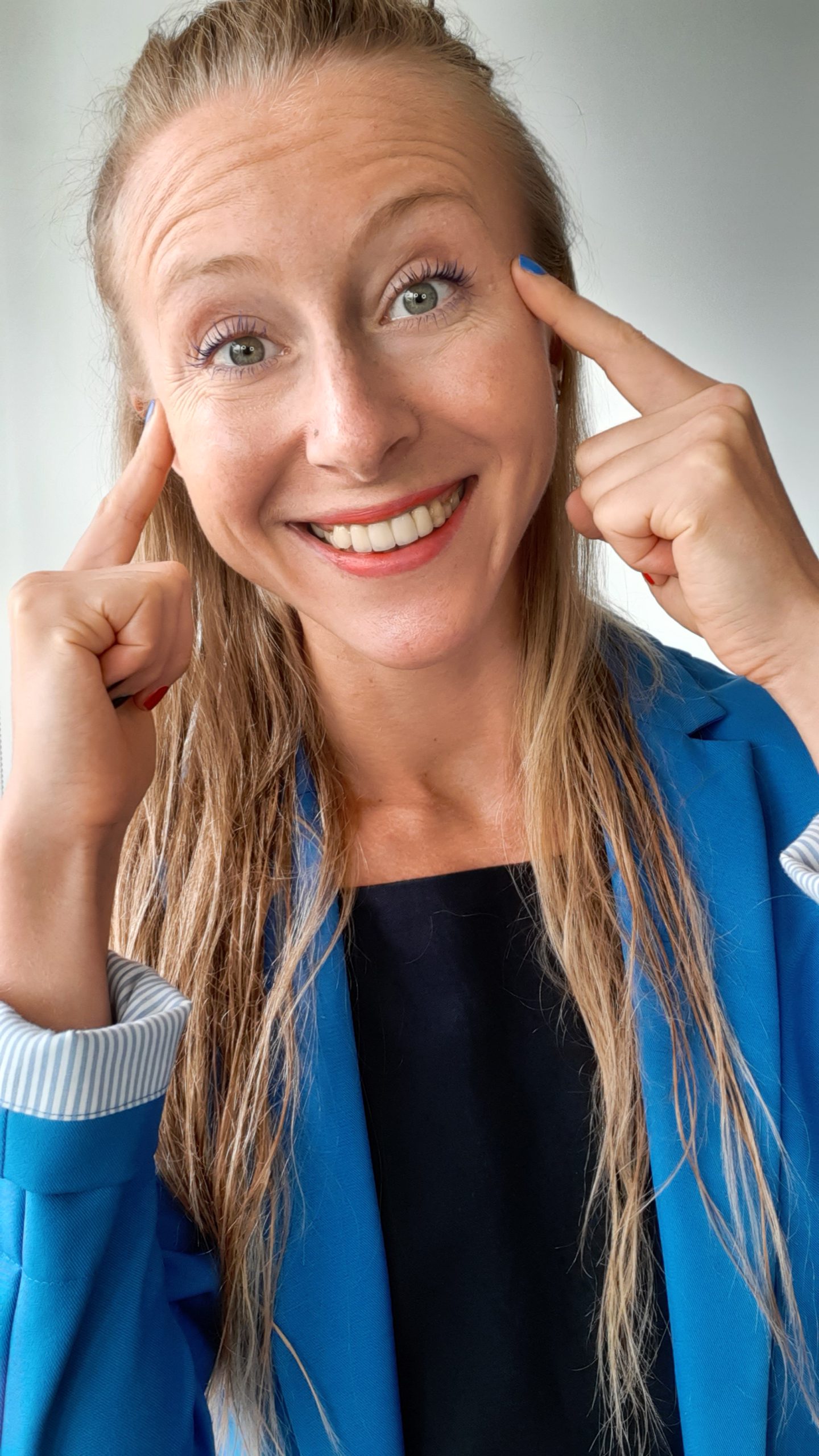 Meet me, Angela Shurina – Founder of Brain Breakthrough Coaching.
Brain, Optimal Performance, Health Coach; Nutritionist, Speaker, Podcaster & Author
I am absolutely passionate about working with purpose-driven leaders, entrepreneurs, founders and their teams. Leaders and emerging leaders like you, who want to maximize their potential and productive time to grow and deliver results consistently faster, break through their past limits, building breakthrough solutions.
My goal is to accelerate human progress towards a better world by helping mission-driven leaders optimize personal effectiveness and build high-performance teams to create change faster.
In my work, I translate the neuroscience of high performance and productive brain states into workflow and workplace design, nutrition, lifestyle, behavior protocols to help drive desired results consistently faster.

I am an IT professional/economist turned certified nutritionist, health, performance, recovery and fitness coach, facilitator specializing in flow states and optimal performance, speaker, educator, blogger and podcaster. I am the author of the book "Fit-and-Focused Brain-Body Blueprint for Remote Pros and Digital Nomads: Neuroscience-based routines, hacks and habits to stay productive, healthy and fit anywhere".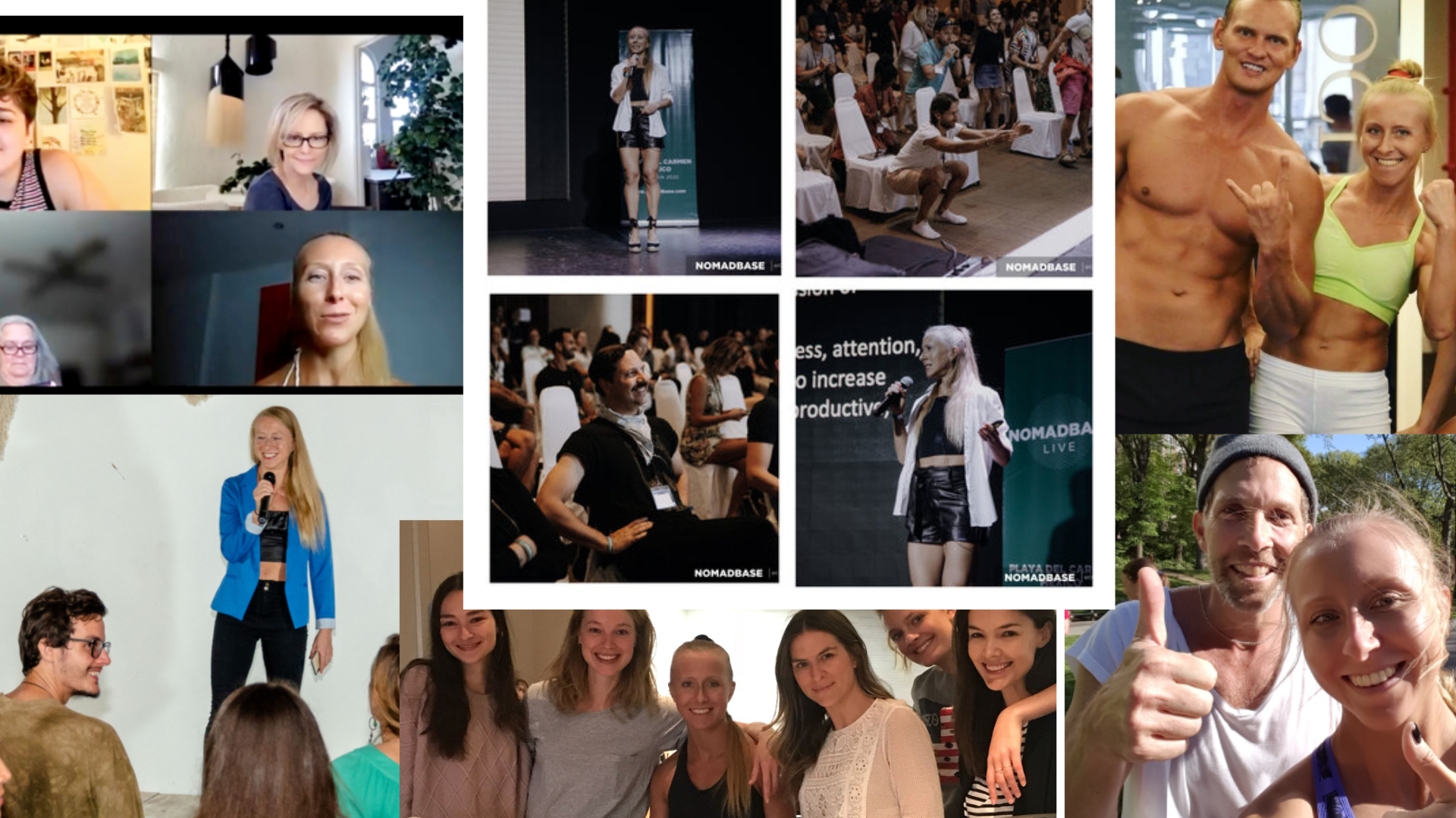 Additional Education for Your Upgraded Brain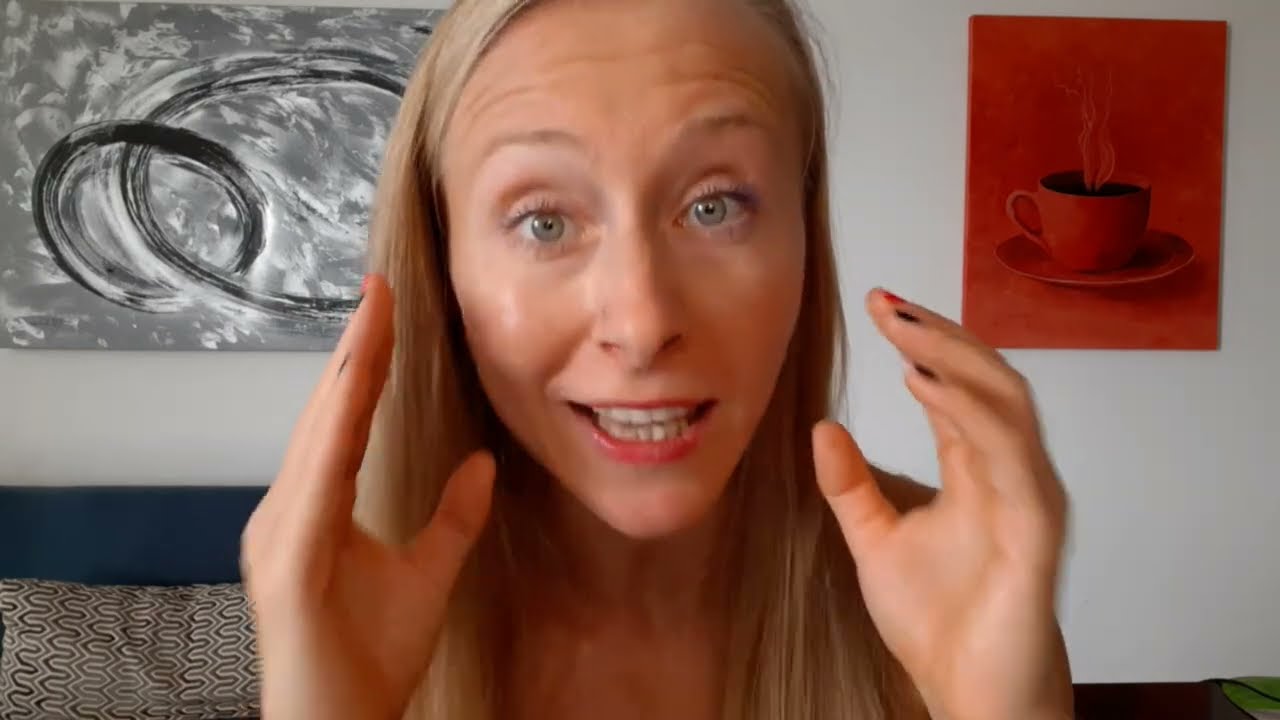 Weekly Brain-Body-Wokflow Optimization Toolkits In Your Inbox.
Neuroscience, Research-Based tools, hacks and habits.
Sign up today to get access to:
Brand New 3-Step Action Plan "NO MIDDAY SLUMP" (PDF Report) for Workflow Optimization with advice from Sundar Pichai, Andrew Huberman, Alex Hormozi, Tim Ferriss.
3 video lessons to master: focus, motivation, and procrastination. (+Secret Bonus Protocols)
Leading-edge neuroscience research. Simple formulas, short protocols, at least 2X ability to focus, self-motivate and end procrastination! INSTANTLY!
They just never taught you how your brain works!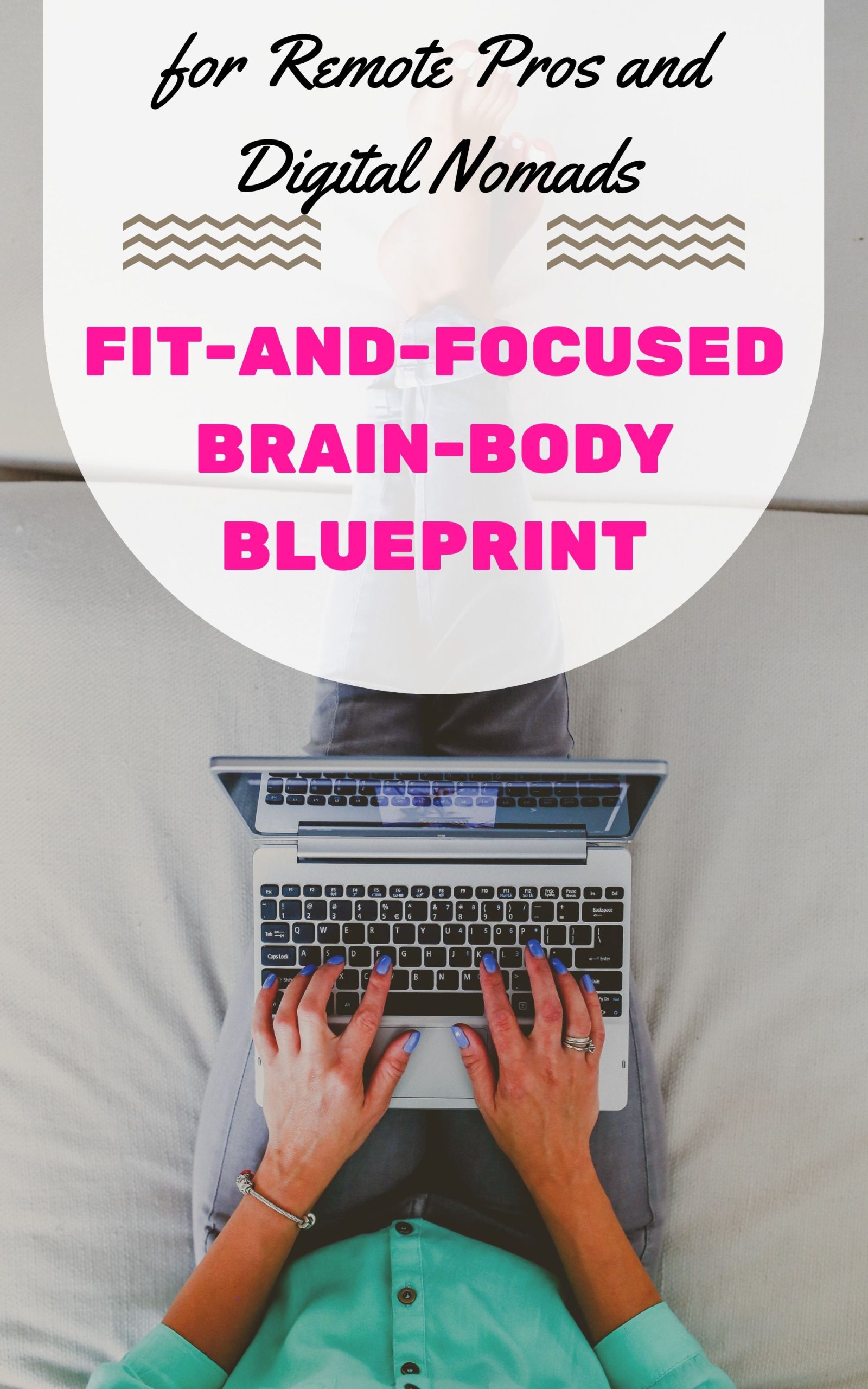 Went remote and your body and brain started falling apart? Weight issues, brain fog, hard to focus, energy all over the place, sleep is challenging to say the least? Your mental state and motivation are down? What you need to do is in this book.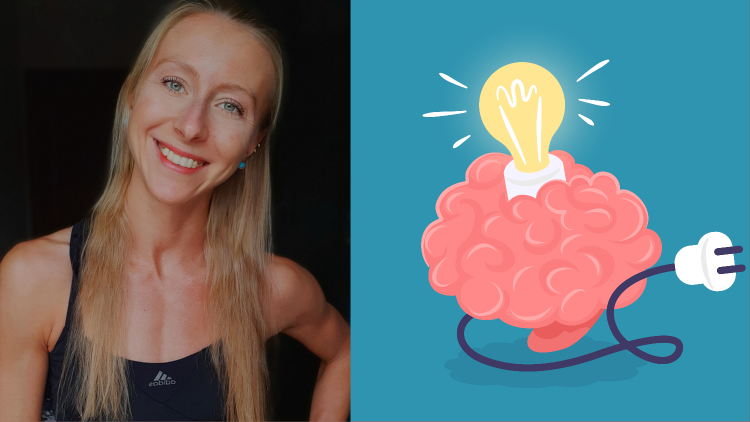 Neuroscience-based lifestyle, habits, nutrition and work hacks to CONSISTENTLY deliver your best work, while staying fit.
2500+ students worldwide, in 122 countries, 33 languages.
Featured on Entrepreneur.com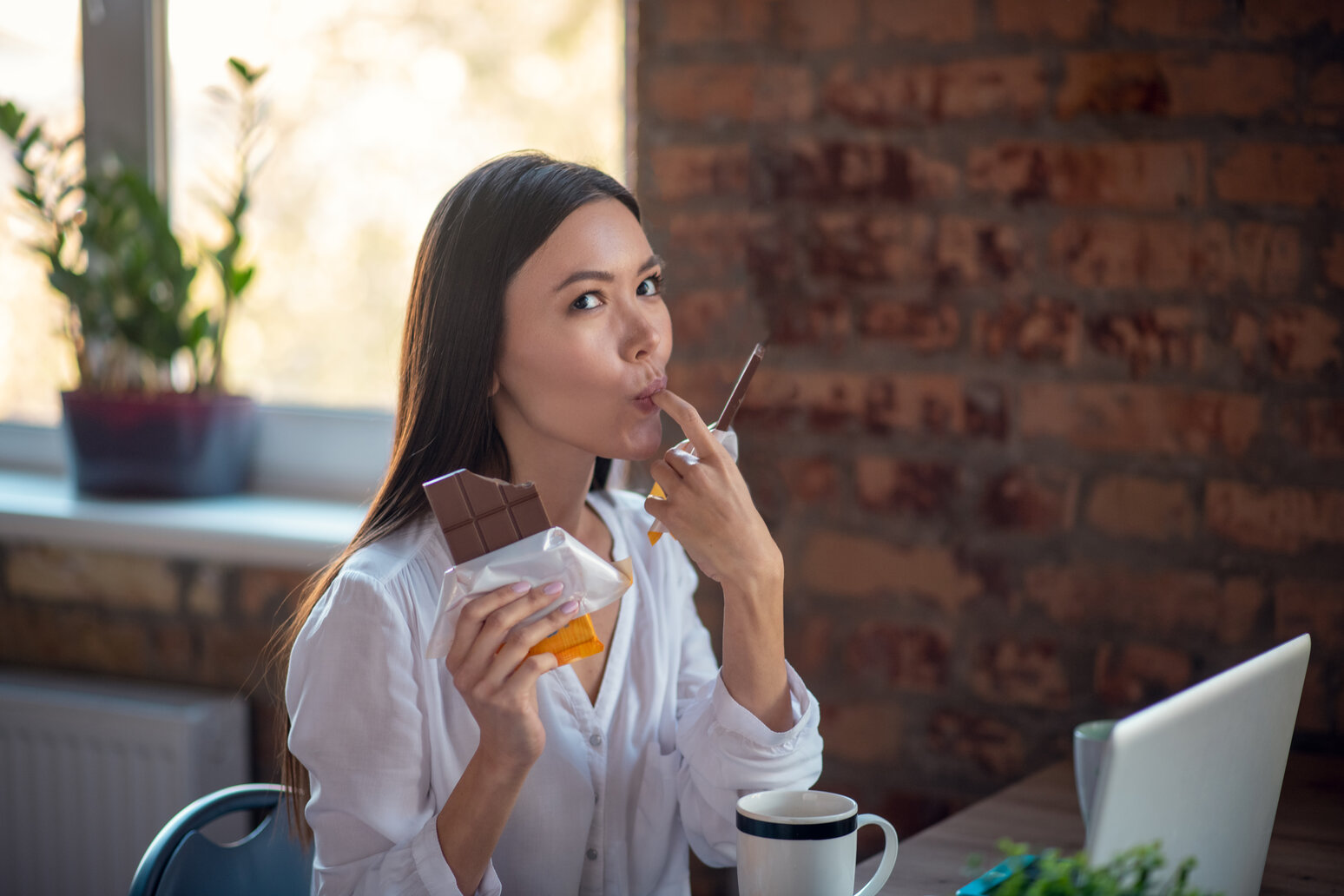 "Chocolate is one of few foods that stimulates all the five brain chemicals of flow. It either has the building blocks for these chemicals, or it makes our brain create more of them due to the hundreds of phytochemicals chocolate contains, or chocolate compounds help flow chemicals to stay in the brain for longer — all the avenues of flow-boosting effects that chocolate produces aren't clear yet."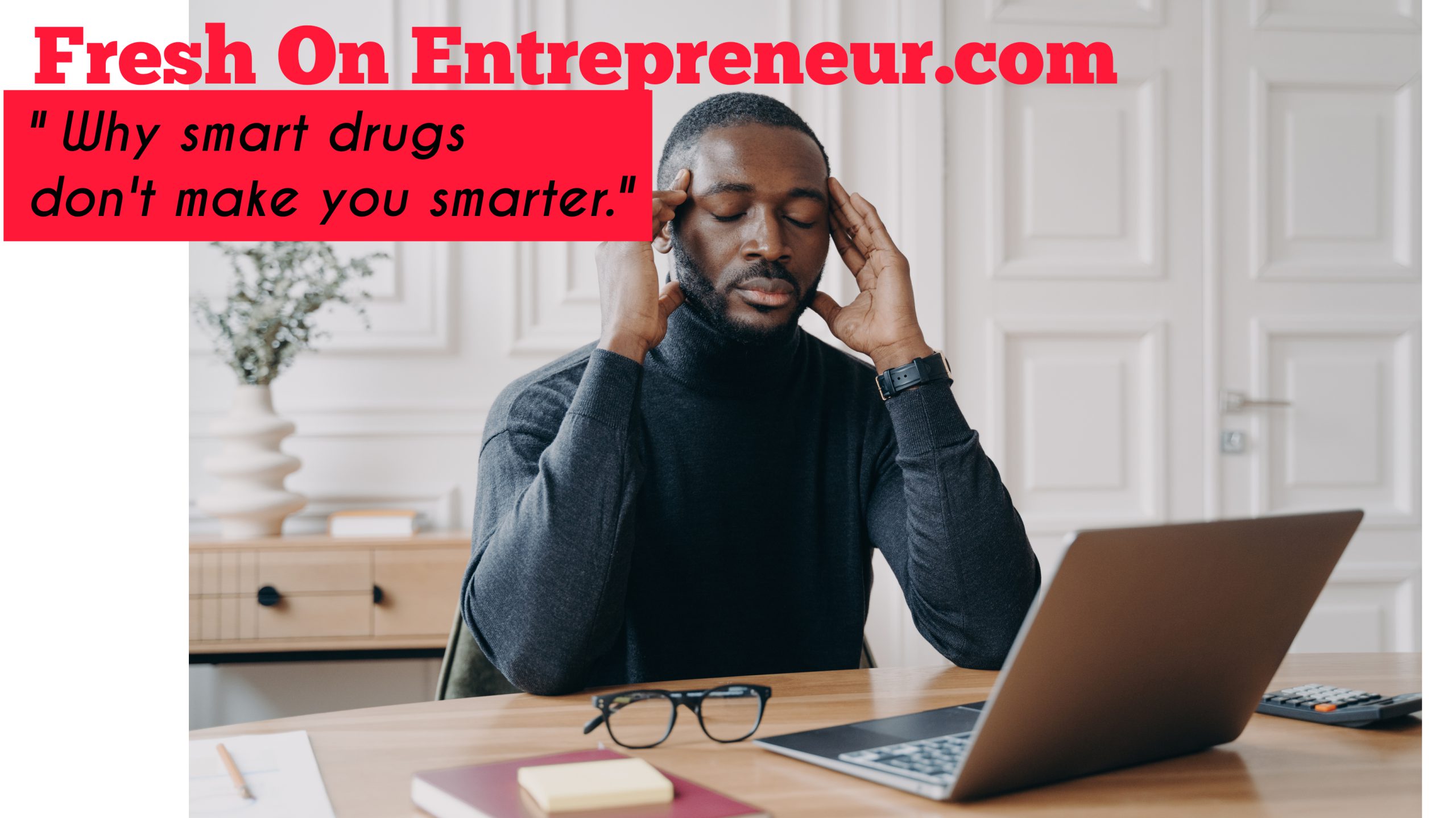 "Just like lack of regular, good quality sleep will make our mental performance compromised — no matter how many cups of caffeine we consume — smart drugs can only work on top of great brain chemistry. In addition, being conditioned by good lifestyle and eating habits. Habits that positively affect our blood sugar levels, brain blood circulation and brain inflammation levels. When we habitually make choices that make our blood sugar spike and dip, that reduce our brain blood flow and create more inflammation in our brain — no smart drug will make a big difference. Once addressed, you might find, to your own amazement, that all of a sudden all the pills, smart drugs and supplements start working like magic."
"Any brain or mental state — feelings like focus, drive, motivation, anxiety, brain fog, feeling sad, kind or grateful — are all chemical states in our brain. Food, too, consists of pounds of chemicals that we eat every day. Food changes our brain chemistry at every meal.
Can we eat for more focus? The answer is a definite yes. Focus is a cocktail of very specific neuro-chemicals, and it has a recipe.
Here's my favorite breakfast to help your brain make more focus neuro-chemicals."
Latest Podcast Episodes on ALL Podcast Platforms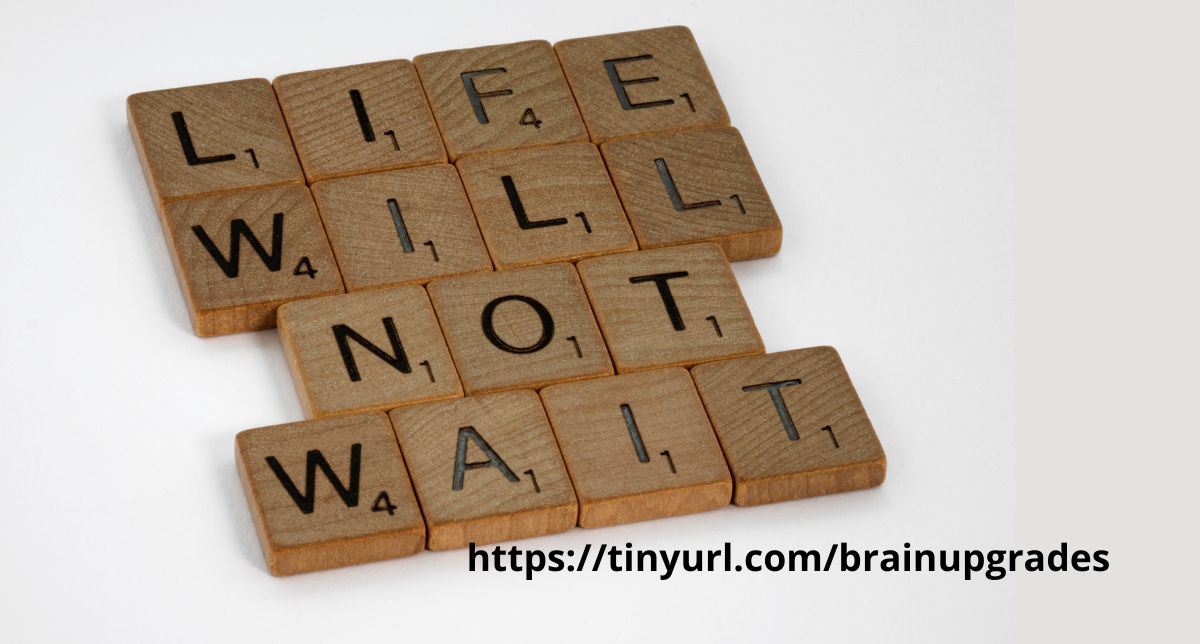 "Back to the brain, neuroscience, procrastination, and how you can improve your brain's mathematics to make sure that you actually do DO what you plan to move things forward in life and business. Without action, no matter how much you believe in the law of attraction – no action, no change, no results.
Why do we procrastinate? Why do we procrastinate on some things, sometimes but not on other things, not other times?"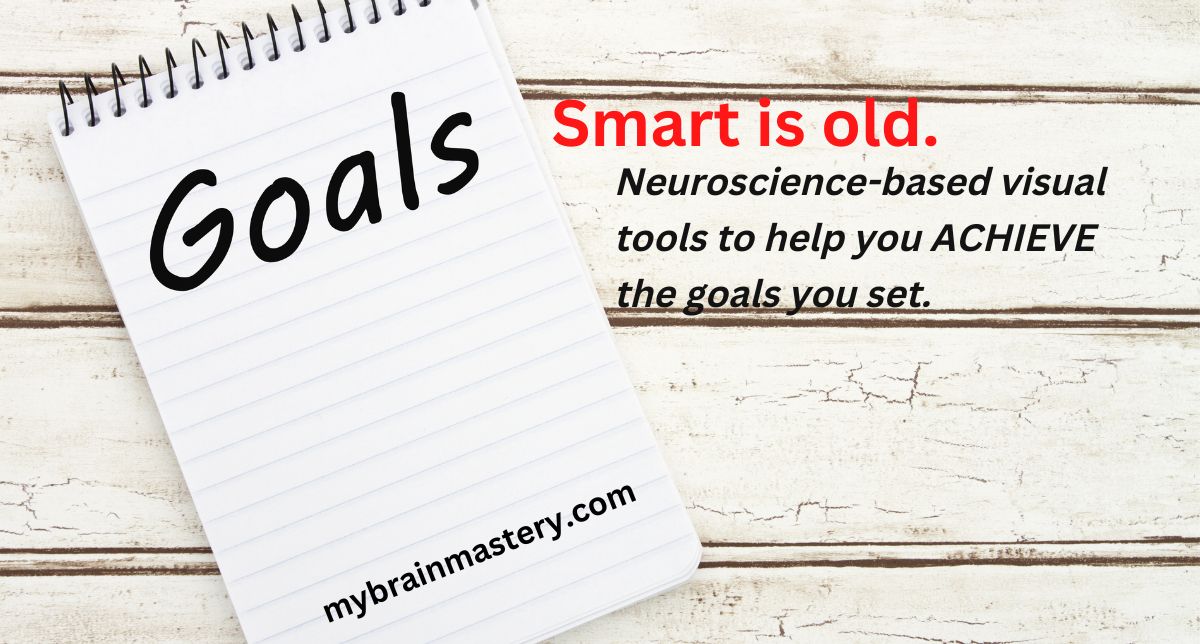 "As I learned, goal-achieving and long-term motivation to pursue hard goals have a lot to do with our vision. How we look at things metaphorically and quite literally impacts what actions we take, how we take those actions, and for how long we can stick with those actions to achieve goals.
NARROW FOCUS
Elite marathoners use the same strategy to hit their record time as entrepreneurs use to build long-standing businesses."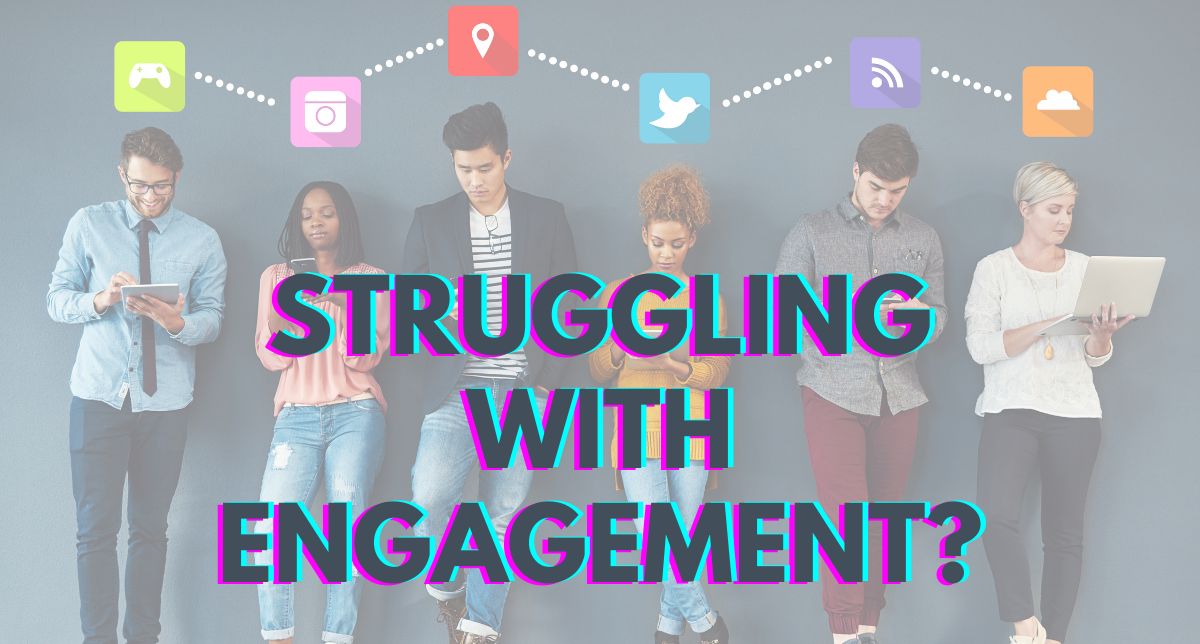 "Speaking about badges, speaking about rewards. One of the reasons why leaders find it difficult to incentivize people is that when they design a system of incentives, it always works the same. It's predictable. And THAT is the problem. Predictability is boring. It's not that people don't like financial incentives. It's just after a while it becomes mundane. You do this – you get this. The brain learns it and it's bored."
Our mind, our brain are byproducts of what we consume: books we read, people we meet and admire, quotes we choose to live by.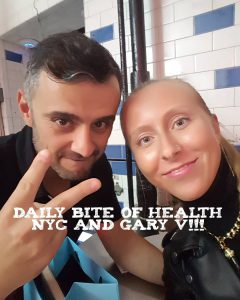 "You have to understand your own personal DNA. Don't do things because I do them or Steve Jobs or Mark Cuban tried it. You need to know your personal brand and stay true to it."
~ Gary Vaynerchuk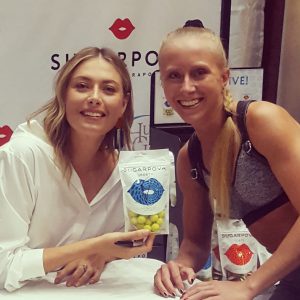 "Every loss teaches you something. The quicker you learn from the losses, then forget about the actual losing, the better off you will be. And do it fast!"
~ Maria Sharapova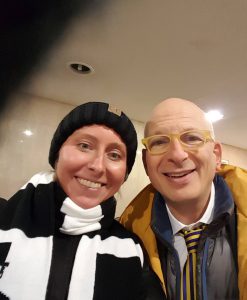 "If failure is not an option, then neither is success."
~ Seth Godin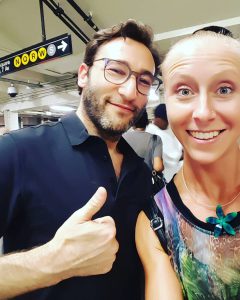 "People don't buy what you do; they buy why you do it."
~ Simon Sinek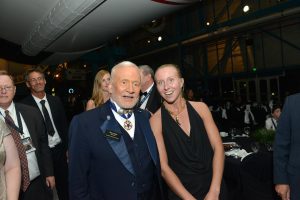 "The sky is not the limit. There are footprints on the Moon."
~ Buzz Aldrin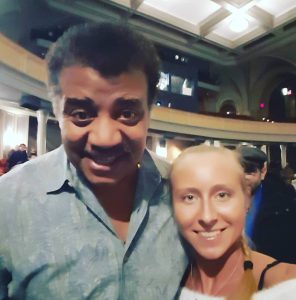 "The good thing about science is that it's true whether or not you believe in it."
~ Neil deGrasse Tyson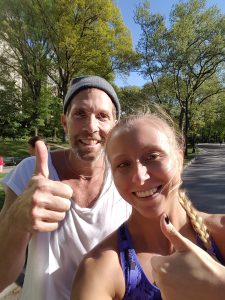 "You have to learn to get comfortable being uncomfortable. You have to be willing to get out of your comfort zone and push your limits."
~ Jesse Itzler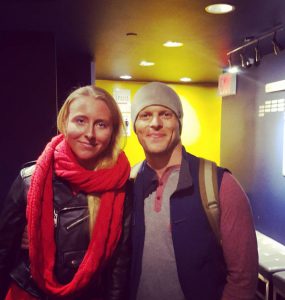 "But you are the average of the five people you associate with most, so do not underestimate the effects of your pessimistic, unambitious, or disorganized friends. If someone isn't making you stronger, they're making you weaker."
~ Tim Ferriss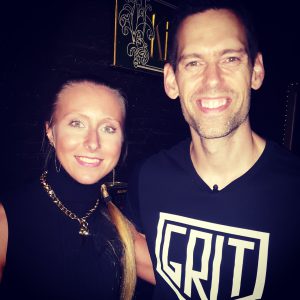 "Confidence is deciding you're unstoppable. Not that you'll never fail."
~ Tom Bilyeu
EMAIL US angela@brainbreakthroughcoach.com